Retirement of Phalanx Advisor Charles F. Carletta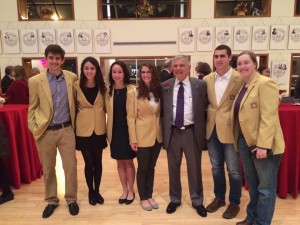 On November 20, Phalanx members attended the retirement celebration of our advisor and honorary Phalanx member Charles F. Carletta. Having served as General Counsel and Secretary of Rensselaer Polytechnic Institute for 16 years, Mr. Carletta has certainly had a large impact on the Institute. We thank him for his service, and wish him happiness in his retirement!
Phalanx, White Key & Darrin '40 Counseling Award Nominations
Nominations for Phalanx Honor Society, White Key Honor Society & the David M. Darrin '40 Counseling Award are now being accepted through January 29, 2016 at midnight. More information about each honor/award and the corresponding nomination form is available via the navigation menu.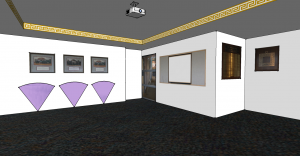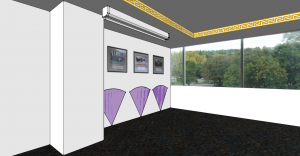 Current Phalanx Projects
Take a look at Phalanx's current projects! Including a renovation of the Phalanx Room in the RPI Student Union and the purchase of a new Phalanx Flag.
Order your Member Pin
Lost, misplaced, or never received your membership pin? The pin is an enduring and recognizable symbol for our honor society. Phalanx pins are available by request for any Phalanx Alumni for $20 which includes shipping. At the same price, White Key pins are available to any inductees of the White Key Society. Order by contacting Phalanx at phalanx@rpi.edu
Keep in touch
Join our social media groups to keep in touch with members and events:
Facebook
LinkedIn