Nominations are now Open!
Phalanx is happy to announce that nominations are now open for David M. Darrin '40 Counseling Award, White Key Society, and Phalanx Honor Society Regular and Honorary Membership. For more details on the nomination process, selection criteria, or nomination forms, please use the navigation bar to the left.
Congratulations to the 2017-2018 Phalanx Officers
Phalanx Honor Society is happy to announce our brand new officers for the coming years. We know that they will bring great ideas and initiative to the organization!
President – Anna Thonis
Vice President – Donna Grace Moleta
Treasurer – Priyanka Raju
Secretary – Rachel Blacker
Congratulations to the Class of 2017!
Phalanx Honor Society congratulates its graduating members and the entire Class of 2017 on this momentous achievement!
Phalanx Welcomes Newest Members
Congratulations to our newest Phalanx members who were inducted at our Tapping Ceremony on April 8th, 2017. Meet the new members!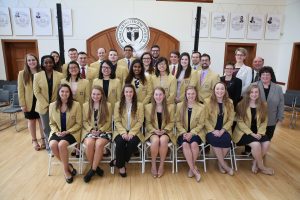 Current Phalanx Projects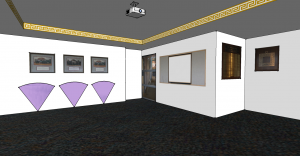 Take a look at Phalanx's current projects! Including a renovation of the Phalanx Room in the RPI Student Union and the purchase of a new Phalanx Flag.
Order your Member Pin
Lost, misplaced, or never received your membership pin? The pin is an enduring and recognizable symbol for our honor society. Phalanx pins are available by request for any Phalanx Alumni for $20 which includes shipping. At the same price, White Key pins are available to any inductees of the White Key Society. Order by contacting Phalanx at phalanx@rpi.edu