David M. Darrin '40 Counseling Award Winner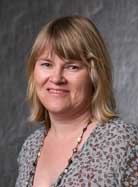 Phalanx would like to congratulate Dr. Marianne Nyman of the Dept. of Civil and Environmental Engineering on being chosen as the 43rd recipient of the David M. Darrin '40 Counseling Award! We applaud Dr. Nyman for her continued devotion to students over the past 18 years.
2016 Tapping Ceremony
Thank you to all the inductees, loved ones, alumni, faculty and staff that attended the Tapping Ceremony on March 26, 2016. It was a great day, and we hope you enjoyed it. Pictures of the ceremony can be found in the Event Gallery, or on our Facebook page! The video of the Tapping Ceremony is available here, courtesy of RPI TV.
2016 Inductee Profiles
Check out what the 2016 Phalanx Inductees and White Key Award Winners are doing on the Rensselaer campus in their profiles!
New Members Debut on Ice at Men's Hockey Game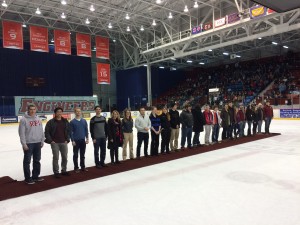 The new Phalanx members and honoraries were introduced to the RPI community tonight during the first intermission of the Men's Ice Hockey game! Sadly, not everyone could be with us tonight, but their names were still announced in recognition. We are happy to welcome 25 new members, and 3 honoraries.
New Phalanx members – Charles Bittner, Michael Caiola, Kiani Conley-Wilson, Donna Creighton, Niyati Desai, Nicholas Dvorak, Grace Erdman, Ilisel Espinal, Christopher Flood, Sarah Giddings, Ian Gross, Christopher Hoskins, Emily Laurilliard, Robb Lauzon, Christopher Markum, Matthew Poegel, Elise Romberger, Brittany Rupp, Cory Sago, Morgan Schweitzer, Sarah Straub, Nicholas Thompson, Alexandra Wells, Michael Wentworth, and Alexander Yin.
New Phalanx Honoraries – Thomas Cooley, Elizabeth Herkenham, Dr. Eric Ledet
We also welcome 19 new members of White Key this year!
New White Key – Elizabeth Alderman, Louis-Xavier Barrette, Krystyna Farrell, Tatyana Fortune, Melanie Frank, Elizabeth Gjini, Stephanie Kern-Allely, Alexandra Kotsakis, Elizabeth Kwon, Harrison Leinweber, Cameron Mine, Donna Grace Moleta, Christina Papini, Victoria Phan, Hannah Rabinowitz, Matthew Rand, Ian Rios, Elisabeth Ryan and Roshni Vachhani.
Who's Who Among Students in American Universities & Colleges
Congratulations to the Rensselaer students who were chosen to received the Who's Who honor this year! The complete list can be found here. Please see Martha McElligott in the Union Admin Office to pick up your certificate at some point during the semester.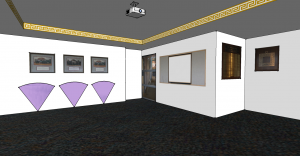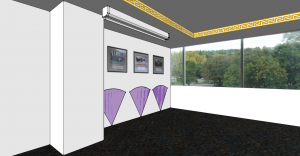 Current Phalanx Projects
Take a look at Phalanx's current projects! Including a renovation of the Phalanx Room in the RPI Student Union and the purchase of a new Phalanx Flag.
Order your Member Pin
Lost, misplaced, or never received your membership pin? The pin is an enduring and recognizable symbol for our honor society. Phalanx pins are available by request for any Phalanx Alumni for $20 which includes shipping. At the same price, White Key pins are available to any inductees of the White Key Society. Order by contacting Phalanx at phalanx@union.rpi.edu