Brenna Buckley
Phalanx Honor Society Member
Degree(s)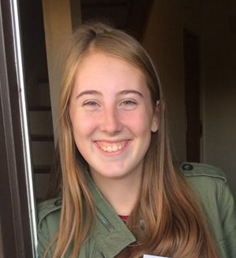 B.S. in Aeronautical Engineering, 2018
About Me

As an undergraduate, I have been active in student government. I was a Representative for the Class of 2018 during my freshman year, and since then have been the President for the Class of 2018. I have served on the Undergraduate Council since the fall of 2015.
I am a founding member of the Women's Club Golf team, which I have been involved in since coming to RPI. I went to the team's first tournament weekend in April of 2016, where we played 36 holes in one day! I was part of Rensselaer's chapter of Engineers Without Borders, and served as the Campus Relations Officer during 2015. I help start the club's local project, building a water containment system for Capital Roots community gardens.
In the fall of 2015, I became a sister of Alpha Gamma Delta Fraternity. I have served as both the Alumnae Coordinator as well as Vice President of Member Development. I've enjoyed working with sisters, both colligate and alumnae, to learn about our history and develop our sisterhood. I am a member of Order of Omega, a leadership honor society for members of the greek community.
I have recently begun volunteering at Hope 7, a community center and food pantry in Troy.