Milena Xochitl Gonzalez #1580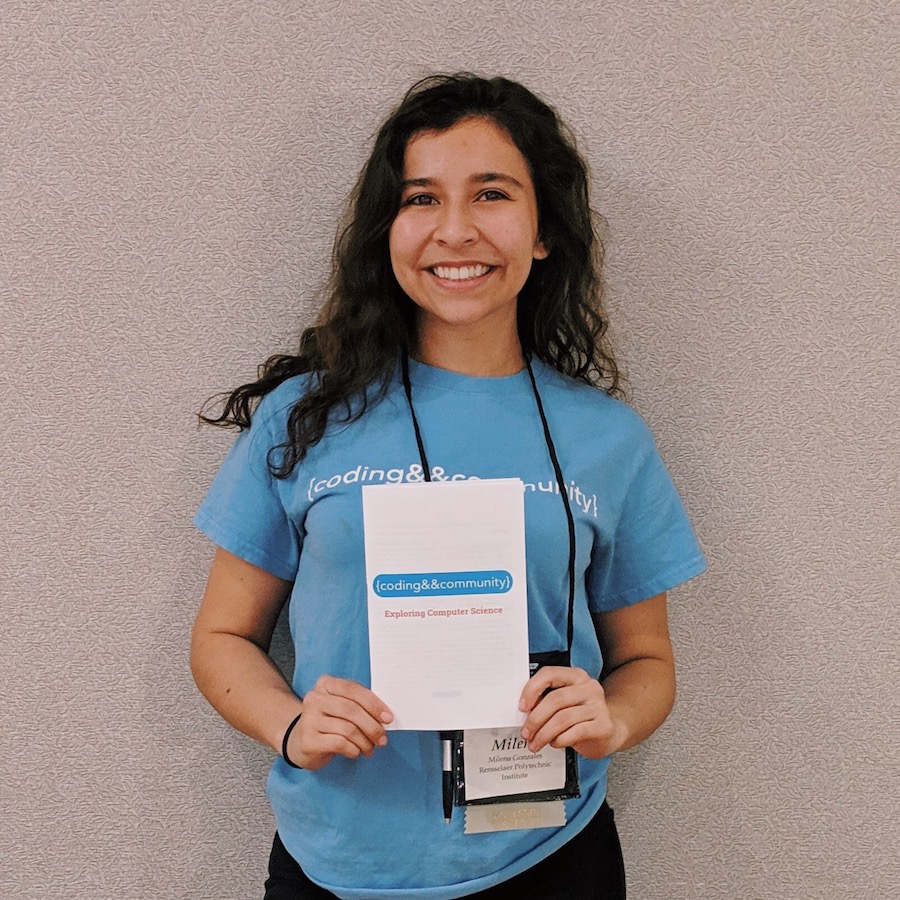 Phalanx Honor Society Member
Degree(s)
B.S. in Computer Science, 2020
About Me
I have spent the majority of my college career involved with 
coding&&community, a volunteer based club I started at the end of my freshman year. We teach computer science to kids in the area to increase the accessibility of computer science education. Our goal is to help close the disparities that exist in tech in regards to race/ethnicity, gender, and socioeconomic status. I also began the coding&&community weR Gold fundraising campaign.

I have sat on many different committees in the Society of Hispanic Professional Engineers. My favorite types of programs to get involved with are ones that primarily revolve around educational outreach. I also participate in our Student Government as a class representative and the Women's Mentoring Program of Rensselaer as a mentor and former E-Board member.