Lisa Sulmasy #1646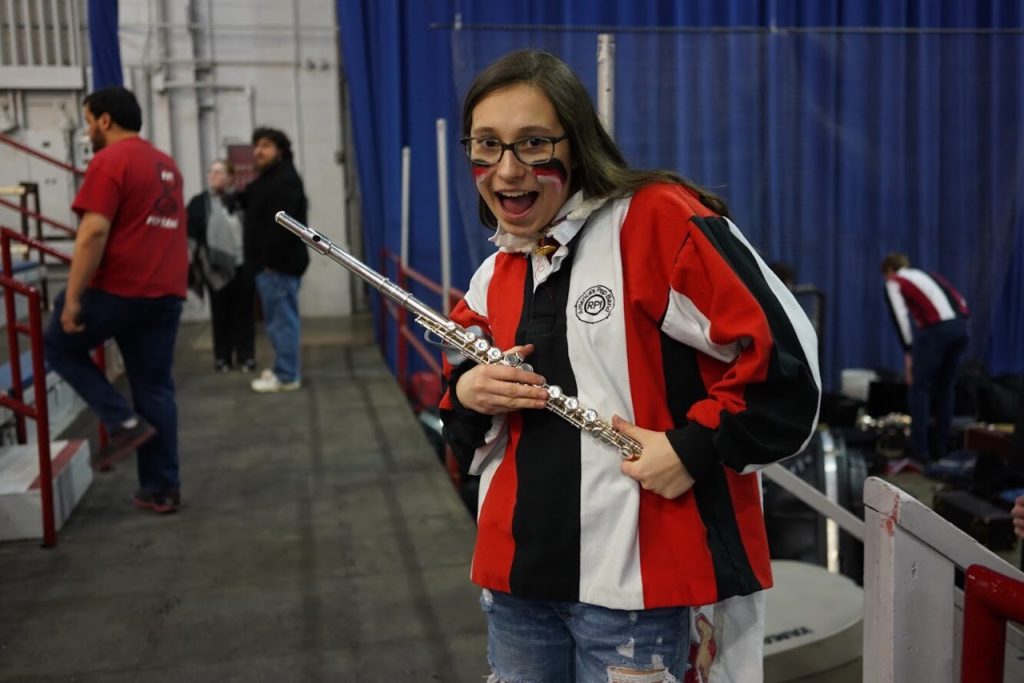 Phalanx Honor Society Member
Degree(s)
B.S. in Mechanical Engineering, 2021
About Me

Throughout my time at Rensselaer, I chose to surround myself with environments that would allow me to share my school spirit and give back to the RPI community. As an underclassman, I was heavily involved in the Pep Band, as both a flute player and a pretty good Freakout face-painter! I also served as the manager in the '18-'19 season, where I attended sports games and rehearsals on the weekends as well as planned mutliple trips to support our football, hockey, and cross-country teams. In addition to the Pep Band, I also became an Admissions Ambassador during the summer of 2018, where I conducted campus tours and (virtually) participated in information sessions to share my experiences with prospective students and their families. One of my proudest moments was when I gave a speech at our "Visiting Rensselaer from a Female Perspective" event during the summer of 2020.
Not only have I served as an advocate for the school, but also my peers, through my involvement in the 2021 Class Council. I served as the class secretary for two years before becoming the class president during the end of my sophomore year. As president, I have worked to delegate and manage large scale events such as senior week and Commencement, as well as advocate for the class through meetings with administrators and speaking at the Spring 2021 Town Hall. Besides my advocacy roles, I have also been an active member of Leadership Educators Advising Peers (LEAP) since the spring of 2018. This organization has allowed me to both grow as a leader and share that knowledge with peers. As LEAP's mission is to teach leadership through experience, we specialize in activities that evoke team problem solving and communication. Serving as the co-coordinator from January 2020 to May 2021, I have dedicated my time toward recruiting and training new members, adapting to the virtual platform, and giving back to the Rensselaer community through workshops for various clubs and student groups. I successfully planned a 100-person workshop for the entire Residence Life Student Staff during the summer of 2019 and have also worked on efforts behind the scenes to patent newly developed activities and to fundraise for professional member training through Rensselaer's weR Gold program.
In all, I am so grateful for the time that I have had at Rensselaer, as I feel I have taken every chance I could to get involved and make an impact, no matter how large or small, on the lives of my peers and future students. I look forward to serving as the Alumni President and continuing my service to my class in the many years to come.