Fiona Clarke #1651
Phalanx Honor Society Member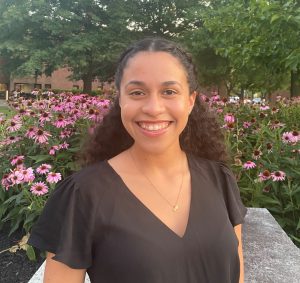 Degree(s)
B.S. in Business Management, 2023
B.S. in Design, Innovation, and Society, 2023
About Me
Throughout my time at RPI I have had the privilege to be involved in multiple social and professional organizations. During my freshman year, I served as the Chairman of my dorm council as a part of the Residential Students Association, hosting events for first-year students that would help them connect with one another and campus resources.
My sophomore year, I joined the Executive Board of the Black Students Alliance(BSA) and National Society of Black Engineers(NSBE). As a leader in BSA, I served as a Committee Member, during the 2020-2021 academic year and the Vice President during the 2021-2022 academic year, focusing on facilitating the reuniting of the community post-pandemic. During those same years, I served as the Finance Chair in NSBE, coordinating chapter sponsorships, networking, and professional development events with company representatives.
Additionally, I have had the opportunity to host a series of panels each semester which focused around the design profession. These discussions fostered the exchange of knowledge from previous alumni in the Design, Innovation, and Society program with the goal of increasing the awareness of the program on campus. These events also allowed current students to learn more about career pathways and techniques which could showcase their talents.
Most recently, I received the honor of being named a Stanford University Innovation Fellow in the Spring of 2022. This program aims to create an environment of entrepreneurship and innovation on college campuses. I look forward to the implementation of my proposed projects including an innovation showcase and campus-wide resource site with the help of other Stanford fellows in the year to come.
LinkedIn: www.linkedin.com/in/fionaclarke1