Noah Theodore Prisament #1659
Phalanx Honor Society Member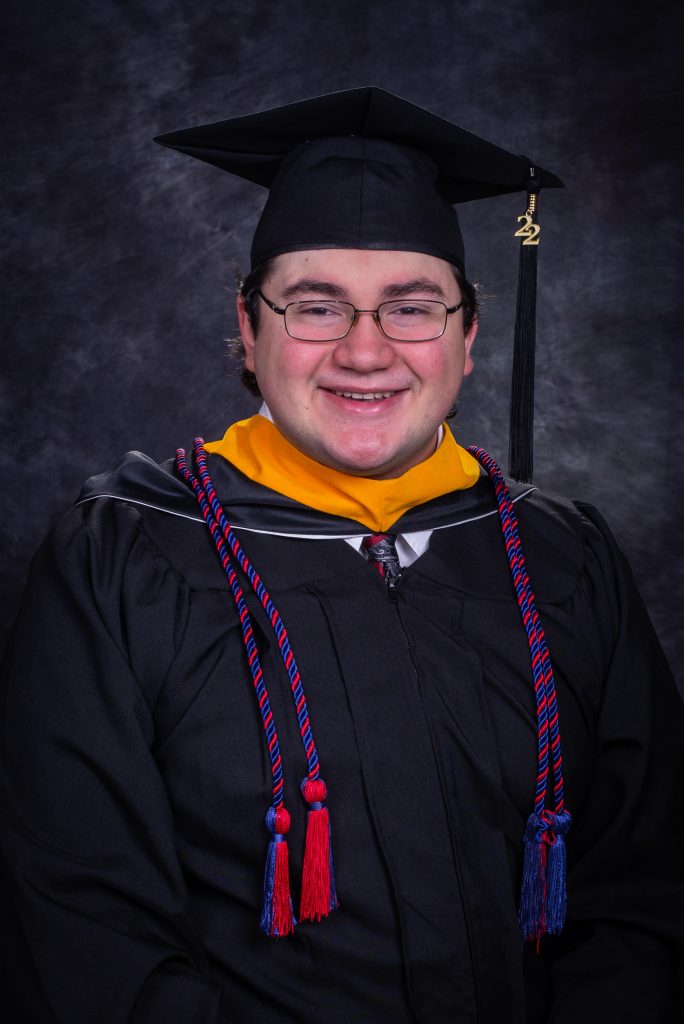 Degree(s)
B.S. in Computer Science and Mathematics, 2021
M.S. in Computer Science, 2022
About Me
I have been highly involved in the Rensselaer campus community throughout my time as a student. Since my freshman year, I have served numerous leadership positions within the Greek community, academic societies and student government while also participating in many clubs including the Magic: the Gathering Club, the Rensselaer Center for Open Source and one of the Rensselaer Music Association's Chartered Ensembles, The Rhythm Eclectic.
As a member of the Chi Phi Fraternity, I have served as the President, Treasurer, Historian, Recruitment Chairman, Public Relations Chairman, and the Wiring and Communications Chairman. Through these positions I have been able to advance my Chapter and strengthen the student body. Likewise, I have also served as the IFC Greek Senator, IFC Executive Vice President and a Greek Judicial Board Member to help grow and support the operations of the entirety of Greek Life at the Institute.
Within Student government, for four years I served as either a member at large or a representative on the Class of 2022 Undergraduate Council. Moreover, I was one of six students that interviewed potential candidates for the new incoming President of the Institute. I am a member of Upsilon Pi Epsilon, Pi Mu Epsilon and Order of Omega, and I have been employed as both a Foundations of Computer Science ALAC Tutor and a Data Structures Undergraduate Mentor, helping my peers achieve academic success.
Links (in order of appearance):
https://rcos.io/
https://therhythmeclectic.bandcamp.com
http://www.thetaofchiphi.org/
https://rpiifc.com/
http://cs.rpi.edu/~upe/
https://www.instagram.com/rpi_pme/
https://www.instagram.com/rpiorderofomega/