Anya Tralshawala #1679
Phalanx Honor Society Member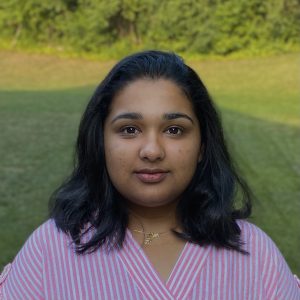 Degree(s)
B.S. in Information Technology and Web Science, 2023
B.S. In Cognitive Science, 2023
About Me
I served as the President of Rensselaer's Annual Hackathon (HackRPI) in 2022. I led weekly meetings with the organizing team, sponsors, vendors, and the computer science department in order to plan the 9th annual hackathon. The hackathon attracted over 200 participants in its first year back in person. Since the end of my freshman year, I have been actively involved in this club, serving as a website developer for the technology team and as the director of finance and logistics. My contributions to the club included designing the HackRPI website, as well as marketing and planning specific day-of-event logistics.
In addition to my role in HackRPI, I also served as the Mentorship Chair for ACM-W, RPI's Women in Computer Science Club. In this capacity, I organized a mentorship program for first-year students to transition to life at RPI and build a robust community and support system. In this role, I collaborated with the Executive Board to lead computing, technical, and career-based events.
For the past four semesters, I have worked as a Learning Assistant (LA), and I held the position of Learning Assistant Coordinator (LAC) for two of those semesters. As an LA, I have been closely involved in supporting first and second-year students to become more active, independent, and successful learners. My duties include organizing and leading career development, time management, study skills, and academic/personal growth programs. I hold weekly office hours and schedule meetings with students who may need academic assistance and advice. As the LAC, I run weekly meetings and am the point of contact for all the other LAs.