Samantha Martin #1673
Phalanx Honor Society Member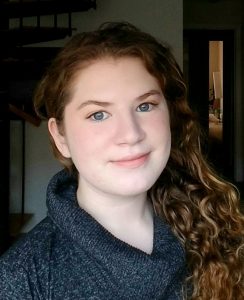 Degree(s)
B.S in Chemical Engineering, 2023
About Me
Over the past three and a half years, I have been involved in campus activities through various organizations. During freshman year, I became a member of the Society of Women Engineers. As a member, I joined the SWE Outreach Committee to help teach STEM to local children. I eventually joined the Executive Board, and over the years, I have held the positions of Activities Director and Communications Director, and I am currently Exploring Engineering Day Director. During sophomore year, I was a Calculus Mentor through the I-Persist mentoring program created by the school. I was a mentor for two consecutive semesters, taught over 30 different RPI freshmen supplemental calculus, and assisted in ALAC tutoring. That year, I joined the Executive Board of the American Institute of Chemical Engineers as their Webmaster and Historian. I held that position for almost two consecutive years. Junior year, I was a Learning Assistant before leaving for an eight-month co-op experience at Regeneron Pharmaceuticals.
As Exploring Engineering Day Director, I hosted and planned an outreach event in collaboration with nine organizations and six faculty members. I assisted in the fundraising efforts for this event and recruited around 300 local children to attend. The event had the goal of providing equal access to STEM activities to K-6 grade students. I set up a WeRGold fundraising campaign for 2024's event.
Academically, I have been a part of Undergraduate research in Metabolic Engineering for two semesters within the Chemical Engineering Department. Professionally, I have worked at the RPI Ben and Jerry's for two years and have held the positions of Shift Lead, Supervisor, and Assistant Manager over the course of my employment.