Mary Clare Crochiere #1598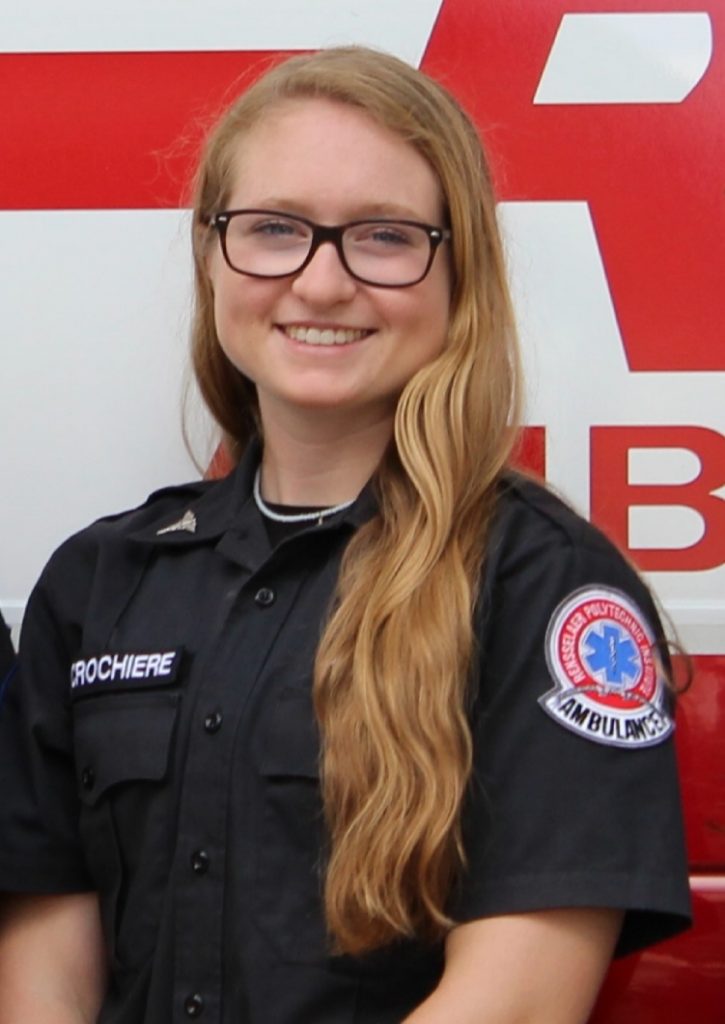 Phalanx Honor Society Member
Degree(s)
B.S. in Biomedical Engineering, 2019
About Me
I have dedicated my time at RPI to giving back to the community through RPI Ambulance, serving as Vice President for a year and a half and President for a year. As President, I led a large-scale fundraising campaign and received support from the Union Executive Board for a new, safer ambulance that would allow us to provide better care for the campus and increase our training opportunities. Alongside this, I increased our alumni outreach and I am in the process of forming an Alumni Association for long-term support, guidance, and networking. Additionally, I worked with our Captain and recent alumni to recover portions of our primary response district to ensure we are serving as many students as possible. I am also a EMT, certified driver, and instructor for Stop the Bleed and Hands-Only CPR courses.
I have been involved with student government, serving as Senate-Executive Board Liaison and Union Annual Report Committee chairperson for the 2018-19 year. Previously, I served as a Class of 2019 Senator and was a project lead in the Senate's Student Life Committee.
With the Ski Team, I was a varsity racer and served as Captain where I rewrote the team's constitution according to Union policies.