Anna Thonis
Phalanx Honor Society President 2017-2018, White Key Recipient 2015
Degree(s)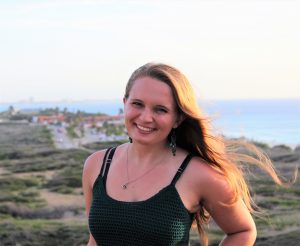 B.S. in Environmental Science/Sustainability Studies, 2017
M.S. in Biology, 2018
About Me

Since starting my career at Rensselaer, I have been fortunate enough to get involved with the Rensselaer Chapter of Engineers Without Borders. As President, I became heavily involved with the club, ensuring that it functioned smoothly and effectively internally, as well as with our international project. During my time as President, the club also began a local project working with Capital Roots to create a rainwater catchment system in one of their many gardens. I was also fortunate enough to travel to Bocas del Toro, Panama with EWB during January of my sophomore year, where we were able to successfully construct two rainwater catchment systems for the community to provide better access to clean drinking water.
I am also highly involved with the RPI Volleyball Club and RPI Women's Club Volleyball Team. I have acted as one of the captains of the Women's Team for several semesters now, as well as the President of the club. I have also been working to get Varsity Volleyball at RPI for the past few years. After many attempts, the Student Union finally approved Varsity Status at RPI in Spring, 2016. Currently RPI Athletics is evaluating the proposal of Varsity Volleyball at RPI.
Along with EWB and volleyball, I have taken an active role in the Earth and Environmental Science Honor Society (Sigma Gamma Epsilon), acting as the Fundraising Chair. I am also a tour guide with RPI's Admissions Department, working to encourage and persuade prospective students to come to Rensselaer. I also plan the Earth, Energy, and Environmental Panel every year for Accepted Students Day.