Rachel Blacker
Phalanx Honor Society Secretary 2017-2018, White Key Recipient 2015
Degree(s)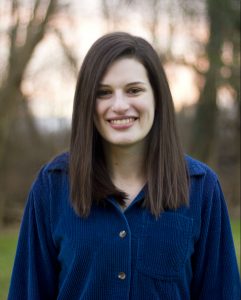 B.S. Information Technology and Web Science/Business and Management, 2018
About Me
While at Rensselaer, I have been involved both academically and socially with many organizations on campus. I am very involved with the ITWS Leadership Board, serving first as my class representative, then Vice President and now as President. I was inducted into the Alpha Chapter of Gamma Nu Eta, the National Information Technology Honor Society, in Spring 2016 in recognition of my academic achievements. Spring 2015, I was inducted into Epsilon Delta Sigma, the local Management Honor Society, and immediately became Webmaster, a position I still hold. Furthermore, I was inducted Spring 2016 into Beta Gamma Sigma, the national Business Honor Society, in recognition of my academic achievements. 
My first semester on campus I decided to join my sorority, Alpha Phi. From my freshman to sophomore year I was Director of Advertising and Social Media, rebranding and revamping the chapter's image. I then decided to become more involved with the Rensselaer Panhellenic Council, the governing council of all sororities on campus. I first served as Assistant Vice President of Recruitment and I currently serve as Vice President of Recruitment. I was inducted into the RPI Chapter of Order of Omega, the Greek Leadership Honor Society, in Fall 2016 in recognition of my service and leadership to the Greek Community. In Spring 2017,  I was honored to be recognized as the 2017 RPI Greek Woman of the Year.
I am also a part of RPI's chapter of Habitat for Humanity, where we volunteer to help build houses locally on weekends as well as raise money on campus for the organization. My sophomore year I was Print Media Chair and my junior year I was Vice President of Builds.
On campus, I work as a Student Ambassador for the Office of Admissions. This job has given me the opportunity to lead people on tours of campus, honestly answer any questions about RPI, and be a positive first impression of RPI as a whole. In October 2017, I was given the opportunity to be the student speaker for RPI's Open House and I spoke to 2,500 prospective students and their families about my love for Rensselaer.