David Raab
White Key 2017
Degree(s)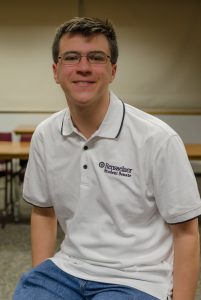 B.S. Electrical Engineering, 2019
About Me

This semester, I became the Chairman of Senate's Rules and Elections Committee who is responsible for running the GM Week Elections as well as enforcing the Elections Handbook. I lead a group of 10 dedicated people in those efforts.
My first semester here at RPI, I took a paid student staff position with the Union as a System Administrator. In that job, I provide technical support to the Union Admin Staff as well support clubs through maintenance of the Club Management System. More recently, in the Fall of my sophomore year, I became the Lead Systems Administrator which mean I lead my co-workers and help them do their jobs as well.
To round out my experience, this year I am one of two property supervisors in the Rensselaer Music Association where I help to sign out instruments as well as keep on top of repairs so the club's inventory can be in top condition.