Mackenzie Laird
White Key 2018
Degree(s)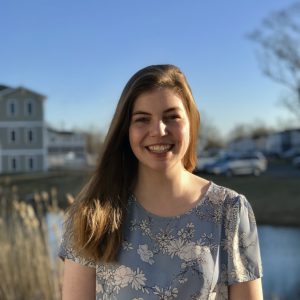 B.S. in Industrial and Management Engineering, 2020

About Me
As soon as I came to Rensselaer, I knew I wanted to get involved in the organizations that made this campus unique. Freshman year, I joined the Women's Club Volleyball team and the Society of Women Engineers (http://swe.union.rpi.edu/). I furthered my involvement with SWE by joining their outreach committee and traveled to local schools to teach students about the STEM field through engaging experiments. I also joined RPI's chapter of Alpha Phi. I served as the Director of Watchcare and helped oversee the safety of our members. The Alpha Phi Foundation also gave me a unique opportunity to travel to Butler University and strengthen my leadership skills through a scholarship program called the Emerging Leaders Institute.
My second semester, I became a Freshman Representative for the Rensselaer Women's Mentor Program. I later became the Campus Affairs and Community Outreach Liaison. I was also excited to accept a position with the Office of Admissions as an Admissions Ambassador. This position introduces prospective students and their families to the RPI campus.
My sophomore year, I became an iPersist Mentor for first year calculus students. Working with the math department and First Year Experience faculty, I assisted 20 freshmen students with introductory calculus material. During this semester, I was also offered an opportunity to spend 6 months working at Hasbro. I accepted this Co-op and moved to Pawtucket, Rhode Island to work as a Project Manager for the Star Wars Brand.